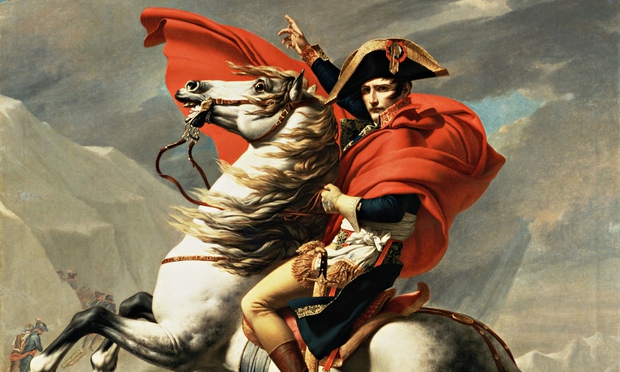 So. I had pretty much given up on my blog. Not on writing. Or family tree stuff. I just felt I had nothing sufficiently interesting to say and no time to think. But it is a New Year. With new goals and intentions.
And one of mine is to post once a week. To give me a break from my attempts at longer pieces. I also have a renewed interest in my family tree (I will explain shortly) and I am hoping to stick to regular times for all of my writing so this blog commitment will help give structure. I hope.
Anyway, the renewed genealogy interest has come in the form of a most annoying piece of news.
One of my most prized family discoveries had been my four times great grandfather, Solomon Major. He joined the 66th Regiment of Foot in 1805 and in 1817, in Bengal, he produced (as ever, no sign of a mother on the paperwork, indicating illegitimacy) a son named Robert Clement Major. Solomon left India in 1817 and his regiment were sent to St Helena to guard Napoleon. A fact which, as an obsessive history reader, I loved. (I ignored his abandonment of Robert and subsequent English marriage!)
But... The Ancestry website very 'helpfully' leaves you links to items which may be of interest. When I looked last week, for the first time in ages, there was a link to someone who had included the Majors on their tree. But theirs looked very different to mine.
Now, I have blogged before about the wariness with which one should approach information from other people's trees (my own mother was dead and buried in America according to one Ancestry tree!). However, I was really interested in this Major tree because that family is a real brickwall for me. My great grandfather Frederick Clement Major did not leave India after Partition and we do not even have a date of death for him. Other than his parents' names, his grandfather Robert and Solomon, I have very little.
But this new tree's Robert Clement Major had many children, one of whom was apparently Herbert Wason Major, Frederick Clement's father (come on, keep up!). After fruitless digging, I posted a query about these extra siblings on Rootschat.com (an excellent source of help). And after a number of replies, the whole top of my Major tree - including the treasured discovery of Solomon and Napoleon - is now thrust into doubt.
So to cut a long and boring story short, I think Solomon as a wonderful family tale may be gone. It looks increasingly like my Robert Clement Major should actually be a Robert Clement Major from the British Army. He was born and raised in Barbados (!), married Mary (also from Barbados) and then lived all over the world before settling in England. His children were born at various postings and his Herbert Wason was born in Jersey in 1853. There is an army record for Herbert showing his resignation from his lieutenancy in 1876. This would probably fit with his eventual Police profession in India. Ex-military men often found employment in the Empire's police forces apparently. It is the Wason bit which bothers me. I have wondered if it was mis-transcribed before but I don't think so. It is clearly written on a number of original sources and is just so unusual. There is also record of connection between Wasons and Majors in Barbados.
The 1881 census is quite definite that Robert Clement was born in Barbados but there was definitely a Robert Clement born in Bengal in 1817. At the moment, I can't prove either of these connections one way or the other. But I reckon Herbert Wason might be the key. His son, my great grandfather Frederick Clement, was very definitely Anglo Indian. If the newly discovered Herbert married an Anglo Indian then that accounts for Frederick's 'caste' , for want of a better word. And there goes the Napoleonic dream. Bother. Or other words.